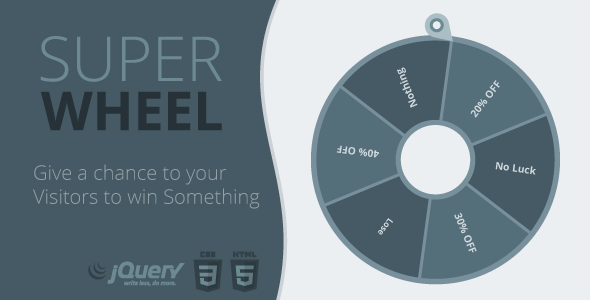 Super Wheel is a jQuery Plugin created to allow you to Build and Controle the Wheel of fortune.
– 70% of styles is Editable with JSON Parameters.
– You can set the winner Easily
– 100% Responsive and compatible with any resolution.
– There no Third-party libraries ( Except jQuery ) is required to run the plugin.
– The generated SVG is customizable via JSON/CSS.
Package include
superwheel.css (+Minifyed version).
superwheel.js (+Minifyed version).
tick.mp3 (Optional spin sound).
Documentation
Super Wheel's documentation (Full Guide to use the plugin), included in download package. The docs may be run locally.
Documentation
Super Wheel's Builder included in download package.

Source