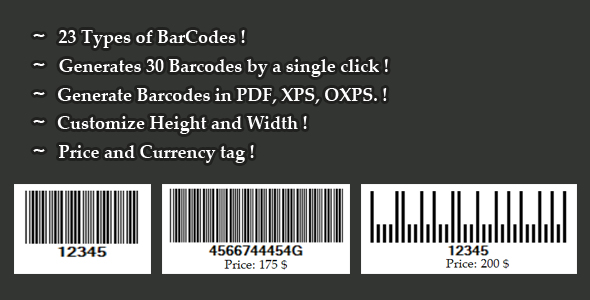 it's a Desktop based simple tool for generating Barcodes including SOURCE CODE. it can generate 30 "Barcode Labels" by a single click.
23 types of Barcode can be generated by this tool, including Code39, Code128, UPC, ISBN and many more.
The width and height of the "Barcode Label" can be customized.
Very easy to use.