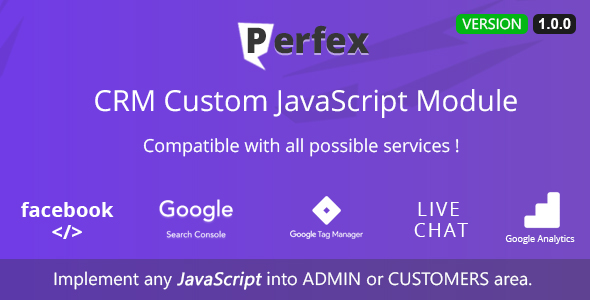 NOTE: This is not a standalone module, the module requires Perfex CRM application installed, this is a module for Perfex CRM.
Description:
Perfex CRM Custom JS Module is a module that easily allows you to implement/integrate any script you want into the administrator area and the customers area. It is compatible with all possible services that allows web integration. Google analytics, Google tag manager, Facebook Pixel, All possible live chat platforms and everything else that can be implemented in
<head>YOU TAG / SCRIPT HERE <head> .
Other modules by i-Dev
Demo:
There is no demo provided because all scripts tags and codes are unique.
Documentation:
Documentation is included in the install zip file. No coding needed! Just 1 minute to install.

Source