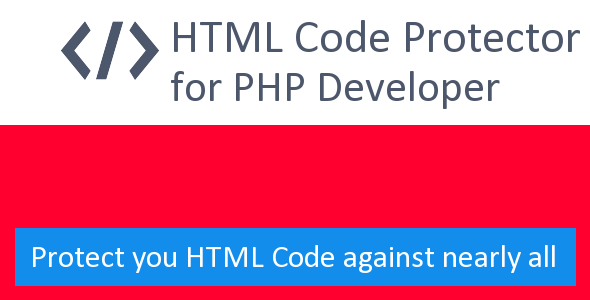 How to Hide my HTML Source Code
Hide your HTML
HTML Encoder protects your web pages so that no AdBlocker can read or user can copy it very fast. It encode on the fly and only the web browser can read it.
WHAT'S NEW?
Work with WordPress (WP Plugin included)!
Work with most JavaScripts in your Page!
Work with Chinese Big5 Charset!
Have an extern config File (e.g. switch off Copyright Hint etc.)!
All this comes with the newest Version — take a look at the Roadmap
LIKE WHAT YOU SEE?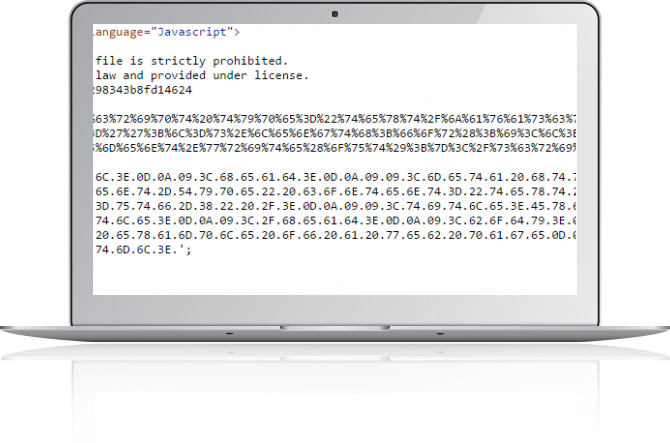 WHAT IS IT?
The size of the first block of code depends on the size of your web page, it contains your original HTML. The second block of code always stays the same length, it contains the decode function. When opened in a web browser, the original page appears to be unchanged, but the code underneath has been transformed.
Take a look at the Sourcecode of the Preview-Link!
KEY-FEATURES
Protect your HTML code against fast cribbing copying
Prevent straight-forward WYSIWYG style editing
Encode local HTML to prevent in-file searching
Protect unfinished websites from Google
Confuse people who press the "View Source" button
Become part of the invisible web, hide from search engines and data miners
Very easy to use, also chars like "öüäßÖÜÄ" are supported
This is good solution to protect your product demos e.g. at envato etc.
Very lightweight and working on-the-fly
Every content change of your pages are also encoded
NO REALY ALTERNATIVES AVAILABLE
There is no decompiler yet. Please don't overwrite your original HTML files.
We also encode our source files.
This program does not protect against tools designed to debug HTML.
Encoding important keywords will affect SEO.
NOTHING IS BULLETPROOF!
Manual file is included in Download
WHAT MY AMAZING CUSTOMERS THINK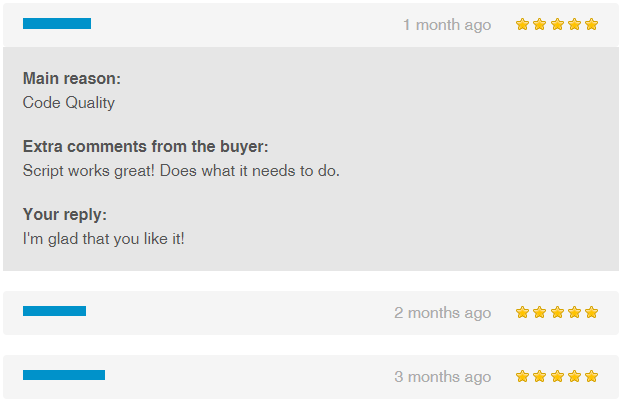 SIMPLE SETUP
This must be the first Line of your PHP Code: include'adilbo-hide-my-html.php';
That's it… You are ready to start!!
REQUIREMENTS
PHP 4 or > is all you need! Works with most Charsets!
HOSTING
This script does not make any use of special functions, so it will work in nearly every server environment. In case of any problems with specific hostings let me know immediately!
SUPPORT
If you run into problems please give me not a bad rate, please take a look at the documentation of the script. If you need more help, be free to contact me via the support tab. I will do everything so that my product deserves a 5 star rating! All updates are included. Remember that the script will be updated regularly.
Thank you very much.
Best Regards, adilbo
DEVELOPER
Do you want to customize my script as you want? Just purchase the Extended License and shoot me a message from my profile page to let me know how you're using it. Thanks!
HINT
Please take a look at my other scripts on codecanyon.net
CHANGELOG

Version 3.0 (2022)


        ADD - Work with WordPress (Plugin included)
        ADD - Work with most JavaScripts
        ADD - Work with Chinese Big5 Charset
        ADD - Switch off Hint in Source-Code
        ADD - Personalized Hint Message in config
        ADD - Small fixes and Improvements


Version 2.0 (2019)


        ADD - Work with jQuery Example


Version 1.1 (2017)


        ADD - Noscript Tag is added (if JavaScript is enabled)


Version 1.0 (2015)


        NEW - Release of this Script on CodeCanyon