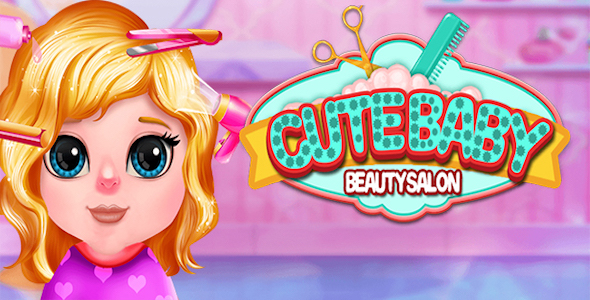 ★★★ Buy Best Kids Casual Game ★★★
Cute Baby Beauty Salon and her friends want to change their looks! Play in the best baby beauty salon for toddlers and kids. Cut, style, and color kids' hair to create the perfect makeup, and more!
Once beauty and spa time is over, dress up every girl with new fashion clothes and accessories!
It's amazing best casual game. You also just change main screen, title and upload game on play store.
WHAT'S INSIDE:
Different fashion wardrobe for every girl
Professional hair cutting, coloring and styling tools
Colorful game graphics and beautiful sounds.
You also easy to reskin this game. You just need to replace the same size images and change sounds on the asset folder.
Features:
Android 12 Supported
64 Bit Supported
Google Family Program Supported Ads
Latest Admob SDK
Easy To Reskin
4 Different levels.
Colourful graphics.
So many different tools and items.
Monetisation:
Admob .
Requirements:
You need to Android Studio.

Demo:
Talk With Us

        * Android 12 Supported
        * Update All Libraries
        * Latest Admob SDK
        * 64 Bit Supported
        * Other issue Fixed