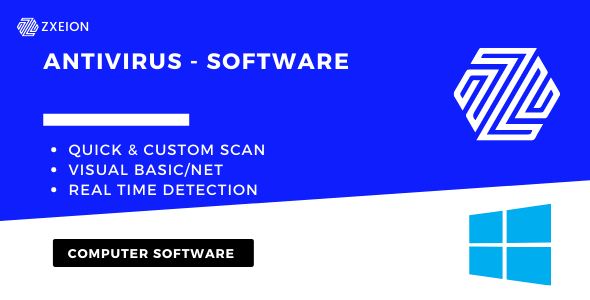 Build Your Own Windows Antivirus (Full Source Code Included)
Clean and neatly-structured user interface
The application features an intuitive and straightforward appearance, its looks making it accessible for novices as well as more experienced individuals.
The main window allows you to choose the component you want to tinker with, be it the 'Performance' or the 'Scan' tool, just by clicking on it. It also features a series of 'Options', for instance the ability to list your computer' operating system and version, or the current user.
Analyze your computer for threats while also enhancing its performance
If you wish to determine your computer current status and search for existing perils, hidden alongside your regular files, you can select the precise system drive that you want to target and DWS Antivirus will thoroughly analyze its contents, identifying the existence of any danger and helping you remove it, if encountered.
From the 'Performance' section of DWS Antivirus, you can remove your browsing 'History', 'Cookies', 'Internet Temporary Files', 'Form Data' or 'Password'. Similarly, you can run a 'Full Clean', which also gets rid of the files and configuration of your addons. This aims to improve its speed and stability.
A user-friendly security solution
In summary, DWS Antivirus proves to be a useful  and main purpose consists of preventing your system from becoming infected with outside threats, also cleaning the ones it finds on your PC.
Main Features:
Virus Scanner
PC Cleaner
Real Time Protection
USB Scanner
Key License
Other Features:
Rootkit Scan
Quick Scan
Manual Scan
Task Manager
Quick Shutdown
Scan in background
Side Notifications
And More
Try Our Demo!
Note Product Key: PRODUCT LICENSE: FREE-USER-DWS5-TECH
RUNS ON:
Windows XP • Windows XP 64 bit • Windows Vista • Windows Vista 64 bit • Windows 7 • Windows 7 64 bit • Windows 8 • Windows 8 64 bit • Windows 10 • Windows 10 64 bit